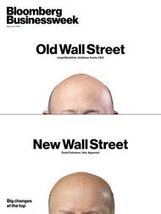 It's a cautionary tale about LBOs and strategic shortsightedness.
Source: www.bloomberg.com
The retailer was saddled with hefty debt in a 2005 leveraged buyout in which Bain Capital, KKR & Co. and Vornado Realty Trust took the retailer private. In recent months, the company's financial burden went from seriously challenging to unsustainable.
But the toy and baby-gear behemoth was afflicted by many other retail ailments. With rivals looking to get a piece of the sales its disappearance leaves up for grabs, it's worth pointing out the other missteps that, if avoided, could perhaps have steered Toys "R" Us to an alternate ending.