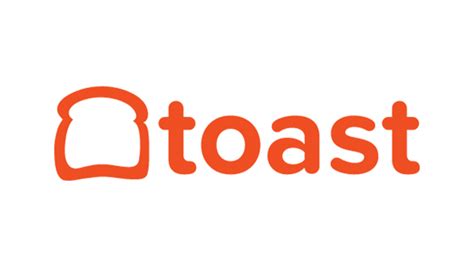 Restaurant POS News
Nice article from Reforming Retail — recommended
The enterprise segment of the US restaurant market (we're defining as > 200-location brands) has few players.
Long sales cycles, demanding customers, and impossible delivery given the paltry amount restaurants pay for fuck-all make this a futile market to serve.
But hey, who are we to poke fun of masochists?
We'll make a few quick comments before diving into our analysis to get the butthurt out of the way.
First, Revel.
The challenge we continue to hear about Revel is their reliance on iOS. Device management, Apple costs, etc. make this challenging for larger groups.
Second, Qu.
Qu has been around as long as Toast but they focused on limited service enterprise.
Great product, but Toast is worth $12B and Qu is worth maybe $100M.
Again, why the f*ck you'd want to sell to enterprise restaurants is anyone's guess.
Qu has built some momentum, but not $11.9$B dollar's worth.
Third, Oracle.
Solid leadership, but they've been slowed down by a replatforming to cloud (Simphony) that created churn, so now they're building back up. In the interim they've shed customers. Also note that a lot of Oracle's accounts were SMBs that left for Toast (Toast should be sending gifts monthly to Oracle's resellers as a thank you for their incompetence).
Fourth, Aloha.
Nobody likes NCR. People suffer with it until they've depreciated it enough to move to a new system. The company will split soon enough and ride a long wave to irrelevance. Great case study of what happens when you bring in suits who optimize their salary instead of running the company the way it should be run.
Lastly, the also-rans.
There are handful of other POS systems that support the enterprise segment but they're either old as hell (and dying as a consequence) or don't have enough installs to warrant attention for this analysis.
By the way, Toast will eventually buy their way into the market.
At 10x the size of either Olo or PAR, Toast will either acquire PAR and Olo, or just eviscerate them. We're talking long timescales here since restaurants are a lagging industry by any reasonable standard (and enterprise restaurant is even worse than that) but given Toast's capitalization it's just a matter of time.
Now that we've all got our Maxi Pads on in our safe spaces, we can dive in.
The imminent battle for US restaurants is coming down to two players: Olo and PAR.
Truthfully PAR and Olo should have merged before Olo went public.
Now, however, you can't unring that bell.
At least not reasonably.
We'll go product category by product category to give you our perspectives of how this battle plays out.
Here's a quick background on each company to set the stage.
PAR
PAR was a government contracting agency that stumbled into Brink POS in 2015. Buying Brink was the best accidental move the Sammon family could have made, and it's turned PAR a legitimate POS contender despite the Sammon's best attempts. That Brink could have been Toast is an indictment on how poorly the asset was run until PAR's now-CEO, Savneet Singh, took over in late 2018.
After assuming control, Savneet acquired Data Central to offer back office reporting, and Punchh to streamline loyalty. All-in, PAR oversees close to 70,000 rooftops, nearly all of which are chain operators. Brink POS is a leader in cloud POS for the limited service segments by installation count, while Data Central and Punchh give PAR a line of sight into table service and other market segments.
PAR also built a payfac, PAR Pay, to enable payment processing for its customers, representing another revenue generating product line for the company.
And they acquired MENU, a direct Olo competitor for online ordering.
PAR has a few challenges.
First, their product is skewed towards limited service chain operators. While full service dining is losing share to limited service on the macro, those establishments often come with higher margins (alcohol sales) and higher volume. This makes it more lucrative for payment processing.
Second, they've had to materially invest in Punchh. Punchh has a ton of features but support was under-invested and customers are looking for more complete solutions that capture non-loyalty data.
Third, PAR's ARR isn't high enough to give it many options for major M&A. They still have $200M on the balance sheet but as a public company they need to grow at $25M ARR annually: that's a tough feat in an industry where restaurants pay d*ck for f*ck.
Olo
Olo, founded almost 18 years ago as Go Mobo, was the first real phone ordering attempt for restaurants. After an absolutely painful stretch of time spent convincing restaurants that customer technology matters, they finally reached IPO status with a favorable COVID tailwind that literally made it illegal for some restaurants to conduct business any other way than online.
Now counting 83,000 restaurant rooftops as customers, Olo inarguably represents only chain locations. That's because for the longest time Olo had a price minimum, and only larger groups could justify the cost. The reason for that was pretty simple: the cost to ingest menu data for a restaurant was the same whether you were 1 location or 100.
Olo acquired Omnivore as a way to start its move into POS and in-store commerce. They further acquired Wisely to offer marketing automation and CDP, and launched Olo Pay for online and instore commerce.
Olo's biggest challenge is TAM.
SMB merchants are getting online ordering from their POS company, larger enterprise merchants build Olo internally (think Subway booting Olo), and as enterprise POS companies mature (see PAR above), online ordering is natively coming with the POS.
Because, truth be told, online ordering is not that hard to do.
It was 20 years ago, but today it's not very complicated with cloud POS systems.
Now what?
Olo and PAR are on a collision course. Their ambitions, feature sets, and needs-to-grow by virtue of being public companies make it impossible to have two separate companies forever.
Truthfully Olo and PAR should have merged prior to Olo going public.
They could have figured out how to build an enterprise POS product for table service, really dominated restaurant payments and marketing, and had a much better outcome working together.
But that, as they say, is water under the bridge.
Here's how we see things, visualized in a quick table with explanations to follow.
And here's how to quickly read the table.
The Feature in the left column is currently being won by the Company in the middle column. The color of the Moat column determines how wide the moat is, with green being very narrow and red being wide. For example, POS (red) is the widest moat while the features in green have the smallest moat.
Now we'll share our thoughts feature-by-feature
Back Office
Back office would normally be red, since it's a complicated animal to build (though not still as bad as POS) but it earned an orange here because Olo could acquire something. In fact, what Olo could acquire would likely be more modern than PAR's Data Central product.
Marketman, for example, is currently owned by PSG Equity. That by definition means it's available for sale.
The same could be said for Restaurant 365, or Crunchtime, both of which are a bit older, however.
And since all of these are owned by PE funds, they'd be pretty expensive.
Hence the orange rating.
But right now, PAR has a back office system, and it's been integrated into PAR's sales and support machinery.
Regardless of an acquisition Olo might undertake, PAR has a 12-month implementation moat over Olo.
Customer Data Platform (CDP)
A CDP is a glorified database. The engineering complexity comes in storing the data in a performant and flexible way so that queries can be made both quickly and cheaply.
Olo acquired Wisely, giving it a CDP product.
CDP is ultimately much more useful than a loyalty product because it shines a light on the unknown customers, which for brick and mortar industries like retail are 80%+ of the customer base.
CDP also opens up a dangerous dialogue for loyalty: is your loyalty program even working? You need to understand the frequency and buying patterns of your non-loyalty guests.
PAR doesn't have a CDP. And Punchh, it's loyalty program, would need considerable work to get there.
However, PAR could acquire a CDP. Folding a CDP into PAR would be easier than Olo folding in a back office tool.
Olo's winning this feature category, but the moat isn't too terribly wide.
Loyalty
Through its acquisition of Punchh, PAR is beating Olo in loyalty.
And loyalty has a wider moat than CDP because of the offers platform that must be handled.
Loyalty is effectively:
A segmentation tool (what CDP does and what Olo already has)
A messaging/engagement tool (which is built into Wisely and something we'll cover soon)
And an offers management platform (what Olo needs a company like Sparkfly to help with)
Punchh has a very robust set of features. It serves 60,000 rooftops and has been around for a long while.
Wisely's marketing tools are relatively new, and while they likely have a better, more modern infrastructure than Punchh, they lack the features Punchh has for enterprise engagments.
Olo could acquire an offers platform to speed things up, and it's a pretty non-trivial build.
Hence the orange moat in favor of PAR.
Market Automation
Olo beats PAR on marketing automation because Wisely, as a CDP, can do more than push to email and text of known customers.
Olo can push contacts to paid media sources (think Google, Facebook, etc.).
PAR could acquire these features in a CDP, or build them (assuming they were prioritized).
Acquiring these capabilities isn't as hard as Olo building offer management.
But for now, Olo is winning this feature set.
Online Ordering
If we're Olo, this is what we're most concerned about:
Our core value prop has no real moat.
POS companies offer what Olo does (and more, actually) in SMB market segments.
PAR acquired MENU. And while it's a few quarters behind Olo in terms of features (mostly just third party integrations), the tool can replace Olo pretty seamlessly.
Hell, even POS companies like Qu are able to natively replicate 90% of Olo.
Olo's moat on their core feature boils down to two things:
Rolodex
Multi-year contracts
PAR, however, has nearly has many rooftops as Olo.
If they were smart, they'd keep tabs on every single Olo contract at mutual customers and undercut Olo on pricing at renewal time, themselves locking up 4-year terms.
Olo is known as the enterprise online ordering provider, but there's no moat here anymore.
Payments
Another moatless feature is payments processing.
Olo has the edge because they're offering a more modern platform than PAR (though it's probably more expensive as a consequence), but payments are easy to rip and replace in card not present situations.
Card present is a little trickier due to the expensive hardware components.
Olo started with ecomm payments (makes sense) but now has an aggressive card present push.
There's a great story to tell here regarding payment data for customer identification, and we think Olo is telling that story much better than PAR.
Not surprisingly you see Olo picking up many more payments customers than PAR.
Olo has an edge, but it's a very small edge.
If PAR could get a consistent positioning around payments + data, both would be on equal footing.
Point of Sale
Last but most important is that damn POS.
POS is hard.
Not just because of feature requirements (which are never ending) but because of the installation and support infrastructure necessary to pull it off.
This is actually why the moat is red.
Yes, the development sucks, but fuck does the implementation and support suck even more.
And while Olo acquired Omnivore to help it build a POS, it's got a long way to go.
We get the idea that "every customer has a POS in their pocket" but we're 20+ years away from that reality.
Restaurants move more slowly than glaciers.
Even if every restaurant said that they wanted to get rid of all their hardware and let POS become a node were talking decades of physical services work to make that happen.
This is the biggest feature moat on the board, and PAR knows they own it.
Here's how we think it falls apart, though.
Toast wants to build everything. They bought a drive through piece of technology so they could upgrade their POS to support limited service enterprise restaurants and grab a customer base they didn't have.
Once Toast has a few enterprise wins under their belts, they'd be more inclined to buy Olo than PAR for the enterprise relationships.
PAR's product suite has too much overlap with Toast.
Olo would seem to offer more synergies.
But for $1B, maybe Toast decides to just hire the 20 best enterprise sales reps for $20M a year and buy their way into accounts.
That would be cheaper than splashing $1B.
PAR and Olo can fight with each other today, but it's just a layover until Toast wins the market.
---
More POS Posts