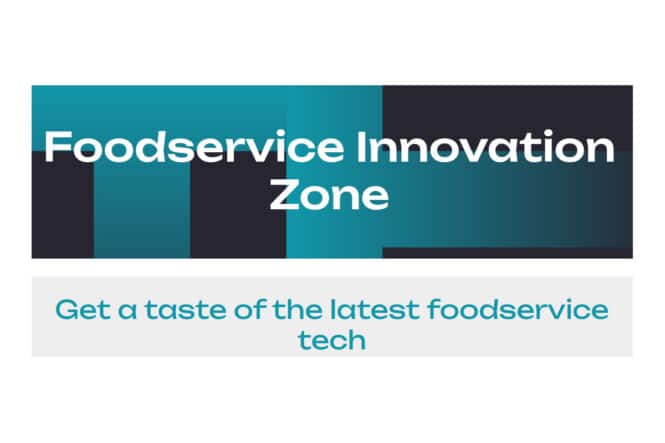 Foodservice Innovation Zone
The Kiosk Association is an official sponsor for the upcoming Foodservice Innovation Zone being produced at NRF 2024.  We are exhibiting in the main show at 1602 (entrance lower level).
The retail, grocery, convenience and restaurant industries are constantly innovating to meet consumer expectations and stay ahead of the latest trends. Adding dining and upscale foodservice has become a focus for retailers as they seek to increase consumer dwell time and sales. Whether it's full-service dining, fresh gourmet food or a pre-ordered meal, how food is "delivered" and experienced continues to evolve.
At NRF 2024: Retail's Big Show, attendees will step into the future at the Foodservice Innovation Zone, an interactive exploration of the technologies and innovations that are transforming the customer foodservice experience.
This interactive experience will feature:
50+ food tech-focused booths
A stage with sessions led by industry leaders and innovators
Celebrity chef appearances
Six immersive activations that put you hands-on with the technologies and innovations necessary to provide a future-forward customer-centric restaurant and retail foodservice experience
Technology so good you can taste it
The expanded Foodservice Innovation Zone features new immersive activations created by collaborations between retailers and their solution partners.
Activations will consist of:
Center of the Plate/Restaurant Tech
Convenience Store
Non-Traditional Foodservice/Grab & Go
Vending
Drive-Thru
Robotics
Command Center
These future-forward activations will let you experience the customer journey and show you how to transform your front and back-of-house operations.
FOOD RETAILERS REPRESENTED AT NRF 2023
PARTICIPATE IN AN ACTIVATION – APPLY TODAY
More Links
More Posts
Video